CTIP Secures the Second Chance at Education for 22 Trafficked Children Forced to Beg in Vietnam
33 Cambodians, including 22 trafficked children, were repatriated from Vietnam by the Cambodian Center for the Protection of Children's Rights (CCPCR), a partner of USAID's Cambodia Countering Trafficking in Persons (CTIP) on the 8th July. The children had been forced to beg on the streets of Vietnam by their traffickers, sleeping on the streets without enough food, and were beaten if they did not earn enough money or hand over their earnings.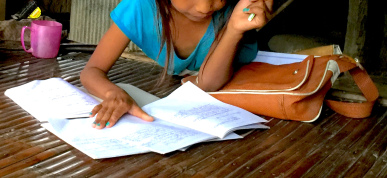 CTIP is reintegrating these children back into their communities in collaboration with local authorities and NGOs by conducting family assessments and follow-up visits to ensure the children are safe and cared for.
With the support of CTIP, the 10 school-aged children will be able to return to school with books, uniforms and bicycles after the school holidays. The other children, still too young to begin school, will be supported in their families until they are ready to begin. With CTIP support, these children have a second chance for education.
22 Cambodian children trafficked and forced to beg on the streets of Vietnam have a second chance to pursue their education and live safe lives in their communities.
Importantly, CTIP will work with the children's families by providing basic short-term provisions and assisting them with job placements and vocational trainings to ensure a stable source of income for the family. "I left school because my family is very poor, I wanted to have a bicycle to take my younger sister with me to go to school but my parents have no money and I could not afford it," said one girl studying in Grade three. Addressing these underlying issues keeps the children in school in the long-term and decreases the vulnerability of children and other family members from migrating unsafely and being trafficked or re-trafficked in the future.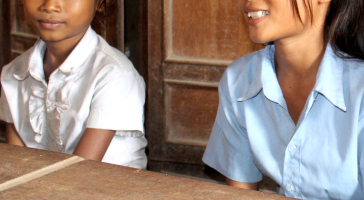 Winrock International Protection and Reintegration Specialist Un Vuthy visited seven of the children in their communities where they have returned to school. He met with the school directors who asked that teachers are trained on trafficking, child labor and migration to bring prevention directly to the classroom. "Teachers are like second parents of children, especially for reintegrated children who have returned to school," said Mr. Un.
So far in 2016 CTIP has repatriated 32 children trafficked to Vietnam. Over the four-year program CTIP aims to provide support services to 2,000 trafficking survivors and deliver alternative livelihood assistance to 32,000 individuals vulnerable to trafficking.